Why Work with Eagle Drone Imaging?
Professional and Affordable Services
Eagle Drone Imaging is a professional aerial imaging and inspection company approved for commercial operations by the FAA that uses state-of-the-art unmanned aerial systems (UAS) or drones to capture image data, photographs, and video for your commercial applications.
Our radio controlled multi-rotor aerial camera systems are precisely flown at low altitudes to enable bird's eye vantage points for breathing-taking photography and high-resolution video (4K) that is only more recently available and affordable.
OUR MISSION
Our mission is to provide high-quality, affordable and safe aerial imaging, data collection and inspection services using state-of-the-art UAS aerial technology.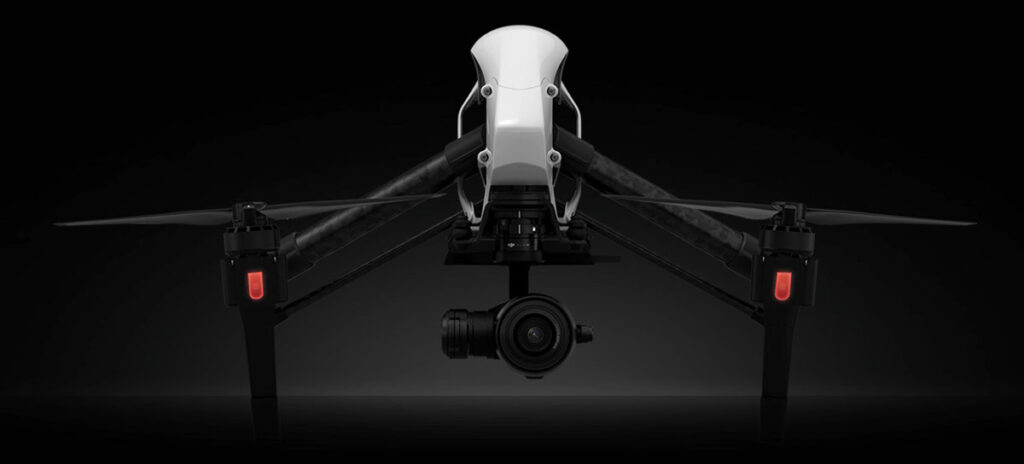 OUR EQUIPMENT: UAS
Our cutting-edge UASs, with integrated imaging hardware and software systems enable reliable, safe and efficient workflow for high quality image acquisition and real-time video monitoring on the ground. Each of our aircraft is registered with the FAA with an identifying N-number.
We use several models of UAVs depending upon the application. In common with all of them are integrated and reliable systems with advanced sensors including GPS, 3 axis accelerometers, gyros, magnetometers, and barometric pressure sensors with microprocessor stabilization.
Our UAVs fly for between 15 to 40 minutes on each battery charge ( we have several batteries) and can function in moderate winds.

OUR EQUIPMENT: Camera System
We utilize the DJI Zenmuse X5 3-axis computer stabilized gimbal and camera system, one of the smallest Micro 4/3 cameras ever made and specifically designed for aerial imaging. The revolutionary sensor enables high quality, high sensitivity, and low noise image recording in an ISO range of 100-25600 and with 12.8 stops of dynamic range.
It captures ultra-clear 4K video at up to 30 frames per second and photos at 16 megapixels in Adobe DNG RAW and JPEG. We have auto-exposure bracketing capability for high dynamic range (HDR) imaging. With interchangeable lenses and filters, we have a wide range of imaging solutions with full wireless remote control of shutter, aperture, ISO, EV and focus.
The computer stabilized gimbal enables rock-solid stable video footage capture.
We also having the most recent and compact drones with incredible image and video capabilities.
OUR EQUIPMENT: Control System Interface
We have a live high definition video feed in our graphic user interface to monitor exactly what the camera is seeing and to make remote changes in the camera settings to optimize image quality
The GPS position of the UAS is tracked and displayed on the topographic map of where we are flying. The heading of the UAS is graphically displayed. Other live data includes battery levels, flight elevation, and airspeed.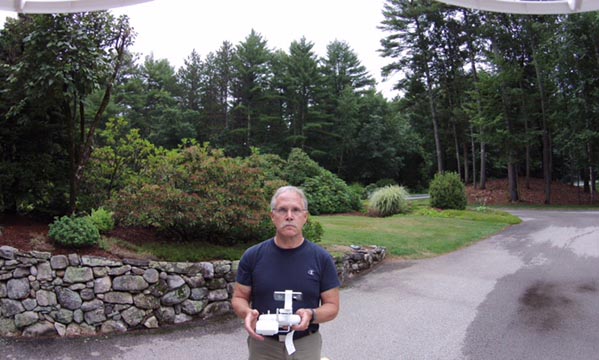 OUR PILOT
Our Chief Pilot and founder David Altobelli was initially a FAA Certified Commercially Rated Helicopter Pilot with over 325 hours as pilot in command of Robinson Helicopters with aerial photographic and video experience.  His focus is now is flying drones, with hundreds of hours of time flying and maintaining small unmanned aircraft systems (sUAS) and is a FAA Part 107 Certified Remote Pilot for commercial drone operations.
His background training is in the medical, dental and biomedical engineering fields with over 100 worldwide patents with 45 US patents.  Important projects have included the development of an advanced bionic prosthetic arm for upper extremity amputees as a technical contributor and principal clinical investigator at  DEKA Research and Development.
We are receptive to working with other groups interested in advanced imaging processing, video post-production, 360 panoramic photo sphere production to create VR datasets and virtual tours, mapping and 3D modeling, and bringing forward new applications. If you have related experience and interest in working with us, please feel free to contact us.